About Us
CPAP Services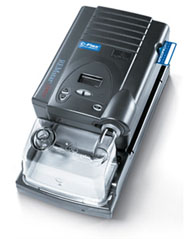 Continuous Positive Airway Pressure (CPAP) is a proven and reliable treatment for Obstructive Sleep Apnoea and other breathing related sleep disorders.
At The London Sleep Centre we have a team of experienced doctors and medical technologists who are leaders in the field of CPAP therapy.
We provide the full range of CPAP assessment, treatment and follow up services to our patients and to fellow professionals who require access to this gold standard service.
Our services involve patient education, domiciliary support and regular follow up to monitor compliance.
If you have an established diagnosis of Sleep Apnoea and would like to access our CPAP Services please Contact Us or view our Online Store.