---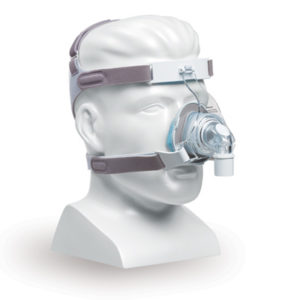 TrueBlue
FREE SHIPPING TO THE UK. FLAT RATE CHARGE TO THE EU
Prior to shipping your device we will require confirmation of your diagnosis of OSA
Please email your Sleep Study result to us at shop@londonsleepcentre.com
With Auto Seal technology TrueBlue allows for an immediate seal and fewer adjustments.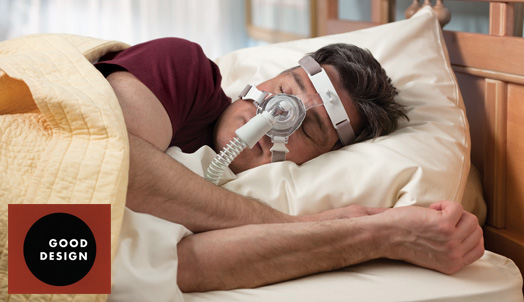 What if you could have a CPAP mask that was so comfortable and fit so well, it's as if it wasn't there at all?
TrueBlue brings our best technologies together in one mask. Designed to push the limits of performance and fit, this mask sets the gold standard for a good night's sleep.
The TrueBlue gel nasal mask with Auto Seal technology is designed to deliver a higher degree of comfort, stability, and freedom of movement with minimal adjustments.
TrueBlue's low profile design decreases overall footprint and face coverage.
The touch and feel of the TrueBlue mask is extremely soft and pleasant.
The TrueBlue clear polycarbonate frame improves line of sight.
EZ Peel tabs allow for quick, easy fitting and adjustment.
A snap-on clip at each side allows for simple fitting night after night without unnecessary adjustments.
TrueBlue: Truly Revolutionary
Did you know that TrueBlue won a GOOD DESIGN 2011 award? Read more
Click here for the TrueBlue information datasheet (UK version, English – 1.5MB).
Click here for the TrueBlue sizing gauge (34KB).
When choosing a new mask, customers should follow sizing and fitting instructions carefully and discuss their suitability for a particular mask with their medical professional.