---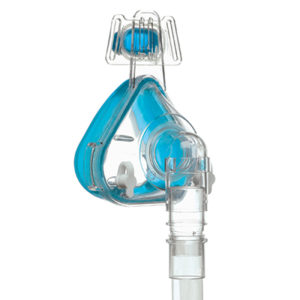 Profile Lite Youth with headgear
FREE SHIPPING TO THE UK. FLAT RATE CHARGE TO THE EU
Prior to shipping your device we will require confirmation of your diagnosis of OSA
Please email your Sleep Study result to us at shop@londonsleepcentre.com
Our gel technology mask designed especially for children.
The unique gel cushion of the Youth Profile Lite Mask provides a soft, light pillowy fit.
It is especially designed to fit a child's facial features whilst providing the comfort and stability needed for patient compliance during therapy.
The Youth Profile Lite Nasal Mask is suitable for children over seven years of age needing CPAP or bi-level therapy
Soft gel spacer conforms to the child's forehead for increased mask stability
The inner and outer cushion work together to create an excellent seal
For more information about ProfileLite, please click here.
When choosing a new mask, customers should follow sizing and fitting instructions carefully and discuss their suitability for a particular mask with their medical professional.