---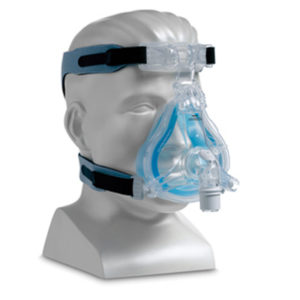 ComfortGel Blue Full
FREE SHIPPING TO THE UK. FLAT RATE CHARGE TO THE EU
Prior to shipping your device we will require confirmation of your diagnosis of OSA
Please email your Sleep Study result to us at shop@londonsleepcentre.com
Our premium full face gel mask, now with Blue Gel technology!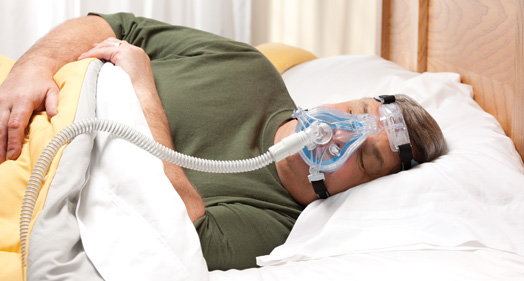 The ComfortGel Blue Full is an upgrade on our ComfortGel Full mask, and is intended for those who breathe through their mouth whilst sleeping.
A comfortable forehead cushion and StabilitySelector combine with our popular Blue Gel replaceable cushion to create a high level of comfort and stability. The unique Sure Seal Technology (SST) provides a membrane-thin layer over the gel cushion to closely follow facial contours of both men and women, allowing more users to quickly achieve the comfortable seal they need.
ComfortGel Blue Full features:
Premium forehead pad which enhances comfort and fit
Premium headgear providing comfort and stability
StabilitySelector which moves freely and is easy to adjust
Angled exhalation micro ports making operation quiet whilst redirecting air away from the bed partner
Ball and socket QuickClips mean free movement and easy mask removal
Inner replaceable gel cushion provides stability while reducing pressure points
Outer silicone membrane with Sure Seal Technology (SST) to give an excellent seal
Upgrades over the popular ComfortGel Full:
Adaption of Blue Gel cushion for improved aesthetic appeal.
New faceplate design with reinforced ball and socket joint.
New elbow with improved exhalation port (similar to TrueBlue).

Quieter than the ComfortGel Full.
Better flow direction (avoids bed partner).
Better aesthetics with improved design.
New advanced-design entrainment valve.

New quick release swivel design on elbow ('click' design vs. squeeze tabs to remove).
When choosing a new mask, customers should follow sizing and fitting instructions carefully and discuss their suitability for a particular mask with their medical professional.
Prior to Ordering please ensure that you have measured your mask size correctly
Please view this tutorial prior to ordering.
NOTE: For proper mask sizing, print page at 100% scale.
Once opened from the packaging, Masks cannot be exchanged or Refunded.
This does not affect your statutory rights