---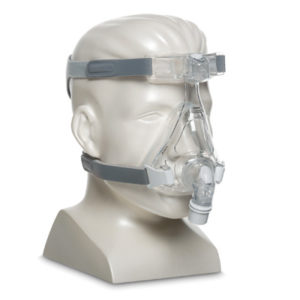 Amara
FREE SHIPPING TO THE UK. FLAT RATE CHARGE TO THE EU
Prior to shipping your device we will require confirmation of your diagnosis of OSA
Please email your Sleep Study result to us at shop@londonsleepcentre.com
Silicone full-face mask. When it's right, it just clicks.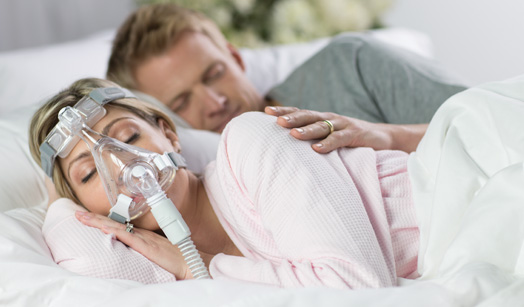 Amara helps you get the right fit first time, every time.
Amara's innovative, modular design is lighter, smaller, and has significantly fewer parts than leading traditional full-face masks. In fact, it requires just a single click to disassemble and reassemble the cushion and the mask frame for quick cleaning and replacement.
Philips Respironics has redefined the full-face mask, making it easy to fit and easy to live with – plus it is designed and built to the exacting standards you would expect from Philips.
We've raised our standard when it comes to performance, appeal, and simplicity…
Performance
As our best sealing and most comfortable traditional full-face mask yet, Amara is designed to enhance your quality of sleep.
Customise and fine-tune the seal of your mask using the fine-glide forehead adjuster.
Appeal
Amara was designed with you in mind. As the smallest leading traditional full-face mask on the market, it is less likely to get in the way of a good nights sleep.
Less intimidating design.
Simplicity
Amara's one-click cushion attachment gives you confidence that the mask is correctly assembled.
With only four parts, assembly and cleaning are quick and easy so that you can spend more time doing the things you love.
After months of interaction with patients, we've now enhanced Amara – for better comfort and seal!
Standardised frame – Introducing the Reduced Size frame across all four cushions not only offers a smaller overall footprint, but also increases the level of pitch of the mask on your face, which helps to reduce pressure at the nasal bridge and improve seal at the chin.
New 10 point fine-glide adjuster – With an extra two positions available, Amara can now deliver an additional 25% of adjustment, providing you with more flexibility to achieve the right fit.
Sustainable packaging – Amara is now supplied in a colour printed bag made of 100% recyclable materials for improved sustainability.
Key features:
One-click cushion assembly – A cushion design that reduces pressure points.
Fine-glide forehead adjuster – Ten selectable positions for fine-tuning seal and fit.
Lightweight minimal footprint frame – Smaller than any other leading traditional full-face mask on the market.
Quick-fit headgear clips – Reduces the need for continual headgear adjustment.
360° rotating elbow – Quiet-exhalation micro ports with quick release swivel.
Four-part modular design – Modular design for quick assembly and cleaning, with interchangeable cushions available in four sizes.
For additional information about Amara, visit our dedicated website
Please note: If you are unsure between two Amara mask sizes, we recommend selecting the smaller size.
When choosing a new mask, customers should follow sizing and fitting instructions carefully and discuss their suitability for a particular mask with their medical professional.
Prior to Ordering please ensure that you have measured your mask size correctly
Please view this tutorial prior to ordering.
NOTE: For proper mask sizing, print page at 100% scale.
Once opened from the packaging, Masks cannot be exchanged or Refunded.
This does not affect your statutory rights